Before and After Stump Grinding
Stump Grinding Before And After Images
The images below display examples of some of our stump grinding work. As you can see once a stump has been ground you are left with lovely rich mulch that your garden will thrive from. Customers either choose to fill the hole back up with mulch or scatter it around the garden. 
Fig tree stump with extensive root system required a lot of stump grinding.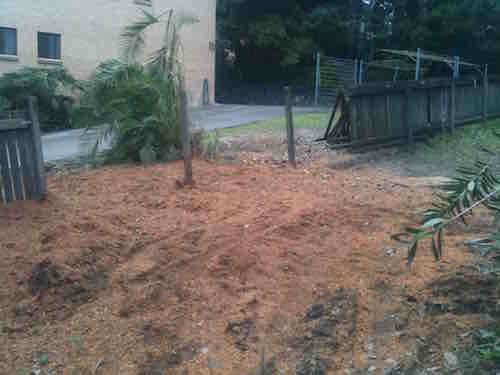 Plenty of mulch was produced from the Fig tree.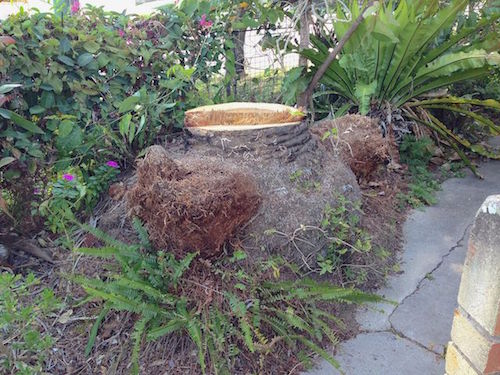 You may not be able to tell from this image but Phoenix Palm stump is approximately 1.5 metres high and 2 metres wide at the base. It couldn't be cut any lower because of the dirt embedded into the above ground root system.  
The Phoenix Palm stump produced a huge amount of mulch which the customer used around their garden.
Customer unsuccessfully attempted to dig out stump. Stump grinding was the only option taking into account surrounding fence and underground services. 
After a few hours of stump grinding we were able to grind down about 750mm below ground surface to enable inspection of blocked sewer pipe. 
The picture of the fig tree stump shown here in Windsor Brisbane, doesn't do the size of the stump justice.
The fig stump mulch pile does give an indication to the amount of stump grinding needed.